Posted on September 27, 2022 - 4:56 PM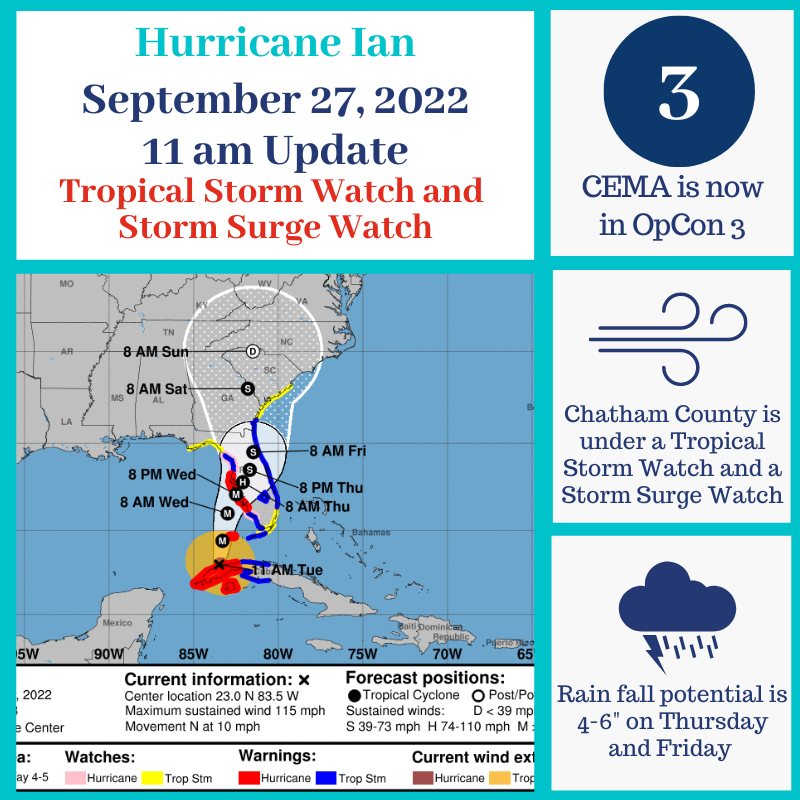 CEMA is now in Operating Condition (OpCon) 3 as Hurricane Ian continues its approach to the Florida coast. Our OpCons will change as the storm gets closer to impacting our area. OpCon 3, for this type of storm, is our Watch/Warning phase. We are monitoring the storm, making adjustments to our staffing and preparing for any impacts Ian may bring to our area.
Chatham County is under a Tropical Storm Watch and a Storm Surge Watch. Hurricane Ian is a Category 3 hurricane with sustained winds at 115 mph and is moving N at 10 mph. Sustained winds are approximately 483 miles south of Chatham County. The path and intensity of the storm remains uncertain at this time. Potential impacts to our area are expected Thursday and Friday and include tropical storm force winds, the possibility of storm surge, potential isolated tornadoes, 4-6" of rainfall, and elevated tides.
If you have not done so, we encourage you to sign up for CEMA Alerts at https://www.chathamemergency.org/ or text CEMA to 77295 to receive up to date information as it becomes available.
This is the time to review your personal emergency plans and replenishing and/or creating emergency kits. To find out what you need in your kit visit https://ready.chathamcountyga.gov/ and look under the 2022 Hurricane Season and the Hurricane Ian Updates tab.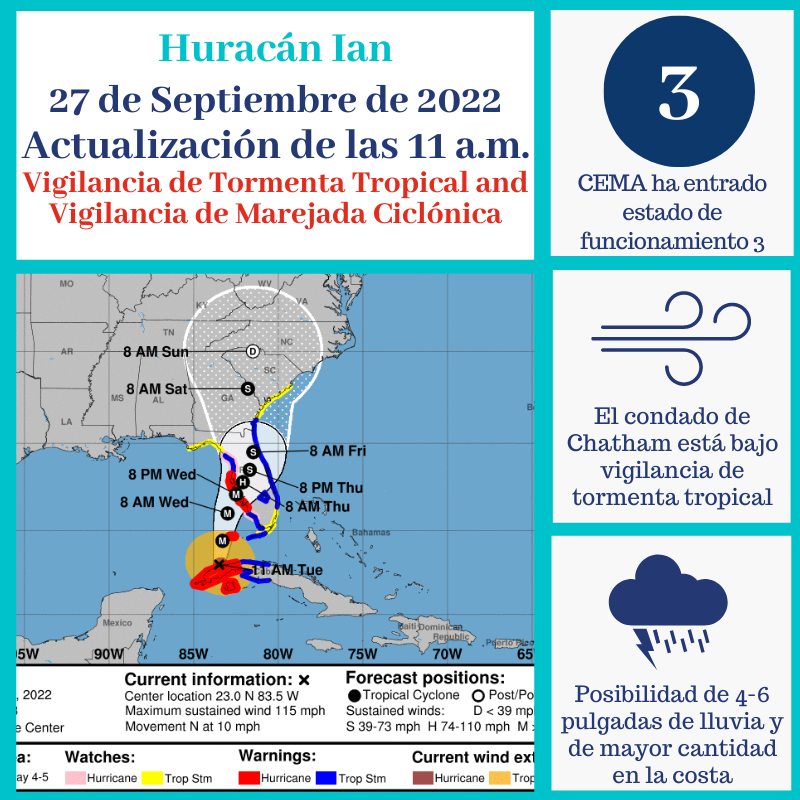 ---