Posted on July 31, 2020 - 12:55 PM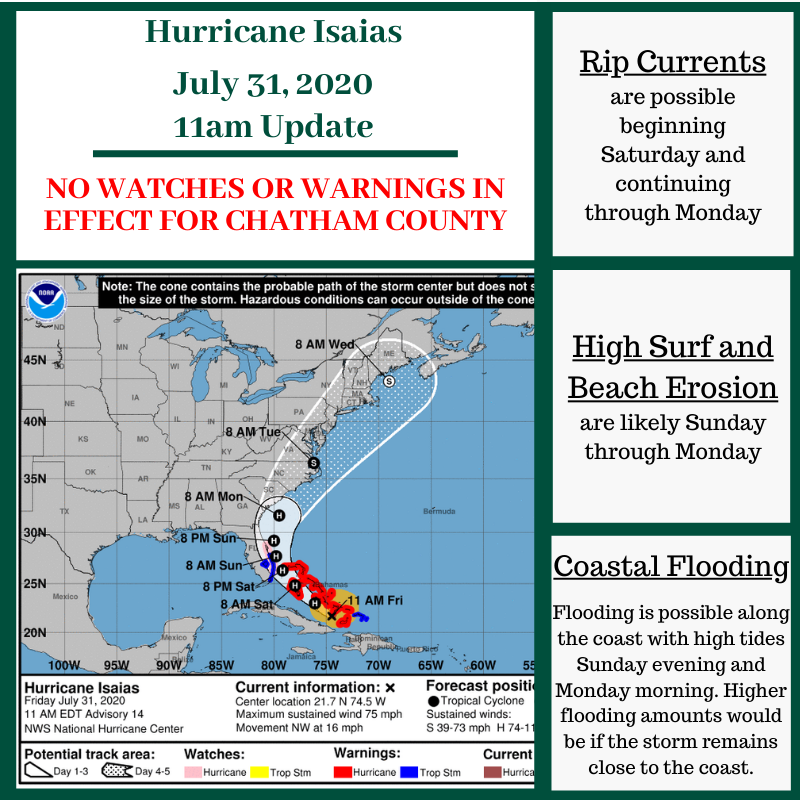 July 31, 2020 11am Update
The National Hurricane Center has released the 11am update for Hurricane Isaias. The track has shifted slightly westward and Chatham County remains in the error cone. Please note, though, that these track shifts are expected and will likely continue over the next few advisories.
CEMA encourages all County residents to take some time today and tomorrow to prepare your home and your family for hurricane season.
If you have questions or concerns regarding the storm, please reach out to our office at 912-201-4500.
---